Discovering the Heritage of the Otaru Herring Mansions (Or Not)
It was still early to head back to Sapporo to return our car. We found, on Google maps, a heritage place called the Otaru Herring Mansions. We read that this place is actually a small fishing museum, giving insight to the tools and living conditions of the wealthy fishermen in the early days of Otaru. It is a short 10 minutes drive from the main Otaru Canal area. Since we're done with shopping and eating, we shall check it out.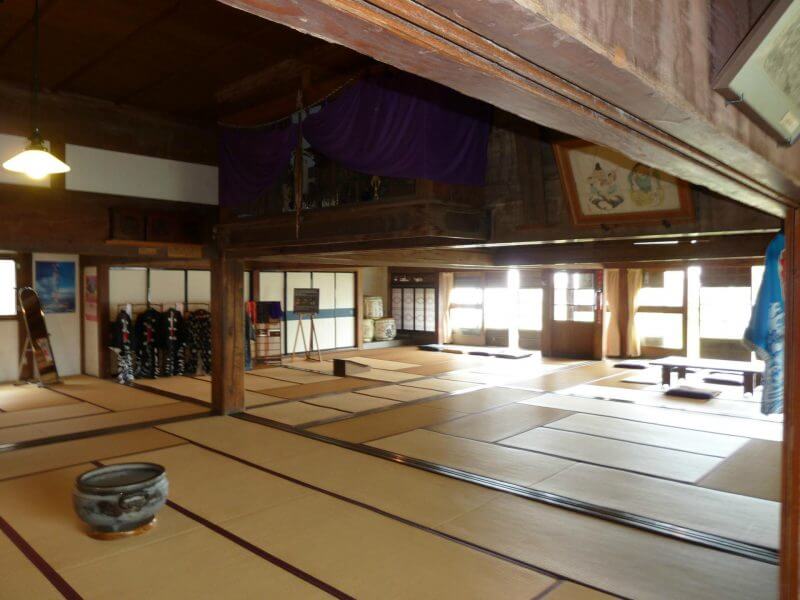 Closed For Winter Break
After parking our car, we headed straight towards a short building, seemingly the admission ticket office. However, we saw a 'No Entry' sign and no other signs of human life. We saw yet another road up so we walked the longer path instead. The weather was perfect, sunny yet extremely cold. We realized that the Otaru Herring Mansions were closed during winter after arriving at the top. No wonder there wasn't anyone else here.
Since we're already here, let's spend some time enjoying the exterior of the building and taking photos of the scenery. Everything was so peaceful and beautiful. There's even a small shinto shrine up here!
We decided to take another path downwards. The snow up to our knee levels though, and we took a long time to come down, but it was fun. When we finally arrived at the base, we found that we actually came down from the 'No Entry' sign entrance. Obviously the sign was there for a reason.
Enjoying the Winter Scenery at the Beachfront
The place we parked our car was about 100 meters away from the beach front. Never have we seen a winter frozen beach before, so we headed over for some photos. There were a couple of tourists there too, so I suppose it was a legit viewing spot. The rock formation was amazing, and especially so when it was covered in snow. However the some of these rocks were loose, so be sure to take extra precaution when exploring the area!
Spent a couple minutes being fashion models ourselves. Soon it's time to head to our next, and last, destination for the day, the Otaru Shukutsu Panorama Observation Deck.
Information About Otaru Herring Mansions
Address: 3 Chome-228 Shukutsu, Otaru, Hokkaido 047-0047, Japan
Opening Hours: 9:00 a.m. to 5:00 p.m. daily (until 4:00 p.m. from mid October to late November)
Winter Closure: Late November to early April
Admission Fee: ¥300
Website: https://www.city.otaru.lg.jp/kankou/miru_asobu_tomaru/kokyo_sisetu/nisingoten.html