The Wedding Gown Selection Process
As the wedding planning process gets underway, one of the most exciting tasks is hunting for the perfect wedding gown. Minmin shortlisted a couple, namely @digiobridal and @ricoamona but we went with the former because of the sheer amount of choices they had. As part of the package we had the pre-wedding photoshoot, as well as gown rentals for the actual day.
While looking for the perfect studio to roll with, it is most important to understand a few things:
How many gowns will you be getting? Pre-wedding shoot vs Actual Day.
How much will their make-up artists cost for tagging along during the outdoor shoot?
Does the studio provide suits for the fathers?
Do they have florist contacts that can provide corsages and boutonnières, actual day bouquets etc.?
Check out the portfolio of their inhouse photographers.
Don't visit too many studios; it'll only worsen the decision making process.
The wedding gown selection process was an exciting, yet overwhelming task as we tried on countless dresses in search for the ones that made Minmin feel most comfortable and suitable. Proud to say that my wife-to-be had the opportunity to model for Digio, albeit only via their Insta-story.
The Day of our Pre-wedding Photoshoot – Indoor Shots
We were greeted by our make-up artist @elaine_mrsfishmakeup and photographer @nicholas.wong.6259 at the studio at 9 a.m. in the morning. An hour so ungodly we didn't even have time for our morning poop. Her hairdo was about 2 hours, and thus his job was to go out to buy coffee and snacks for everyone at the studio.
We started with the indoor flowers shoot, Nicholas did a very good icebreaker session by briefing us on the do's and don'ts. He taught us how to position our hands so as not to look like a mannequin, how to look at the camera while facing the sides so we don't look like Sadako. He was a really funny guy, and made us feel comfortable at all times though we smiled very awkwardly at first.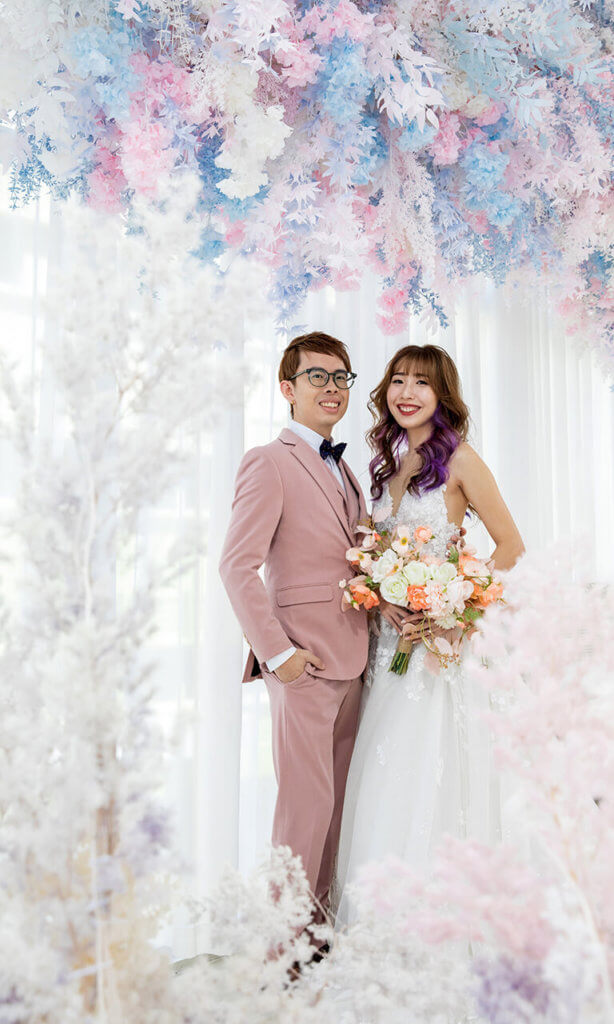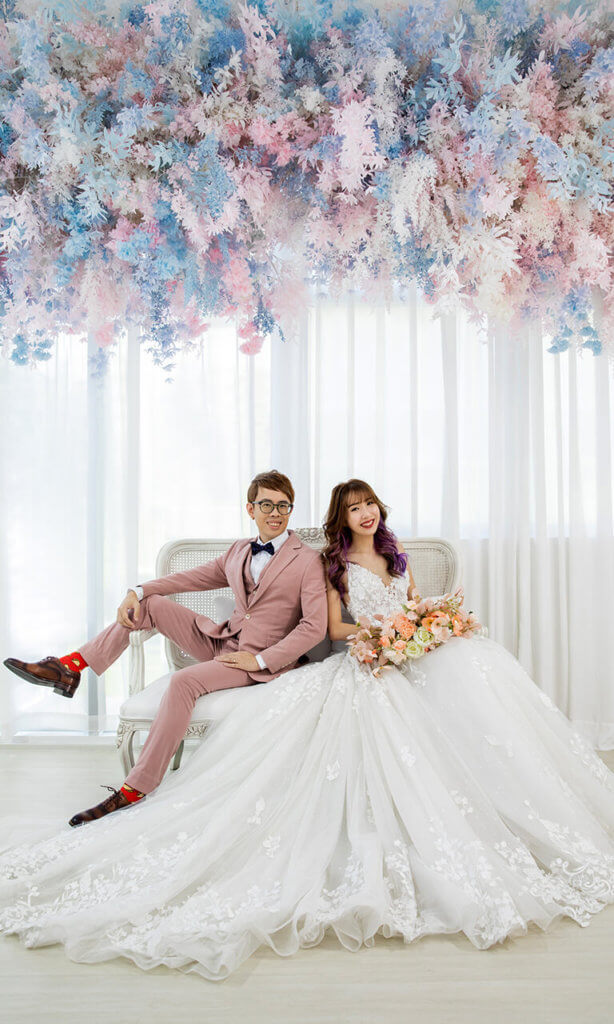 It was such a breeze, and he brought us into the second and third scenes which we picked earlier this morning. He even climbed up the ladder to take an overhead shot for us. Professionalism at its peak.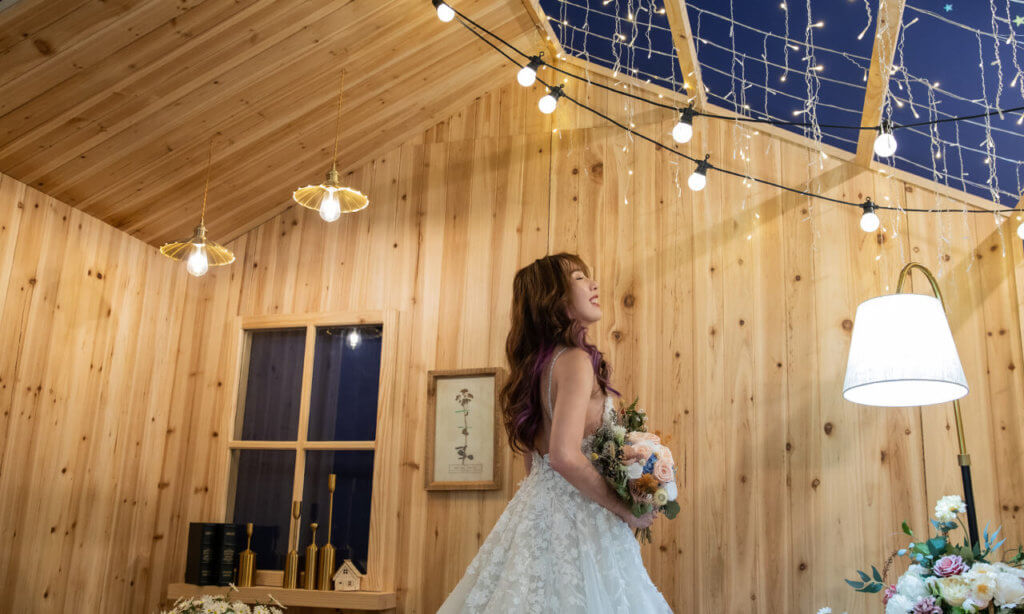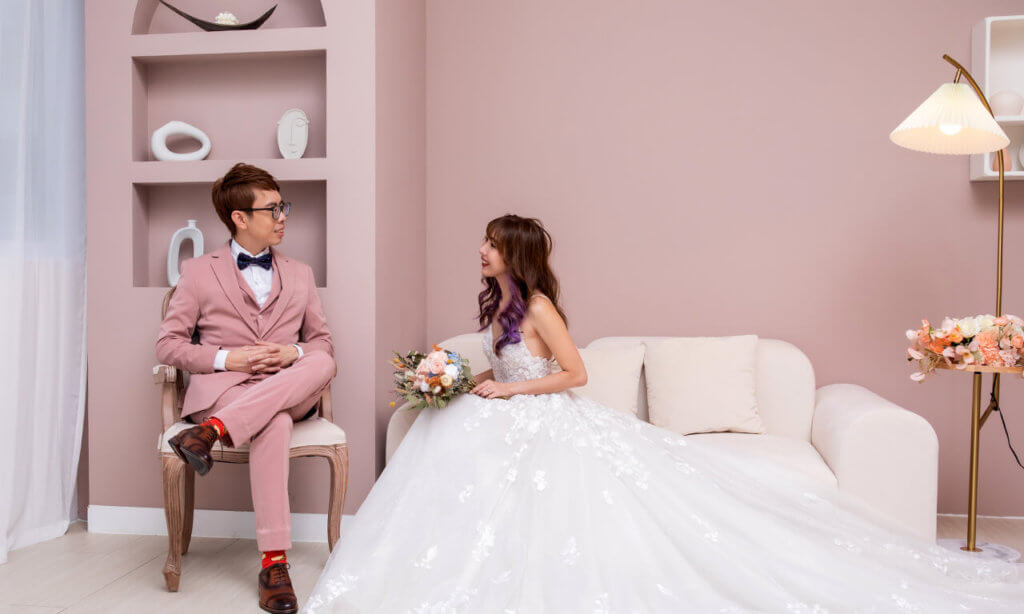 Outdoor Pre-wedding Photoshoot at Singapore Botanic Gardens
We didn't have much time after the first look. Had to quickly change and have our lunch at the same time. Our Grabfood delivery order came late so we had to gobble down whatever we could while putting on makeup.
Nicholas directed us to this location that had a very colonial style building. The place was called the Gallop Extension, apparently a newly built part of the gardens. Honestly never knew this place existed, the photos turned out well even though it drizzled for a bit. Needless to say, the humid after-rain weather made us perspire like mad.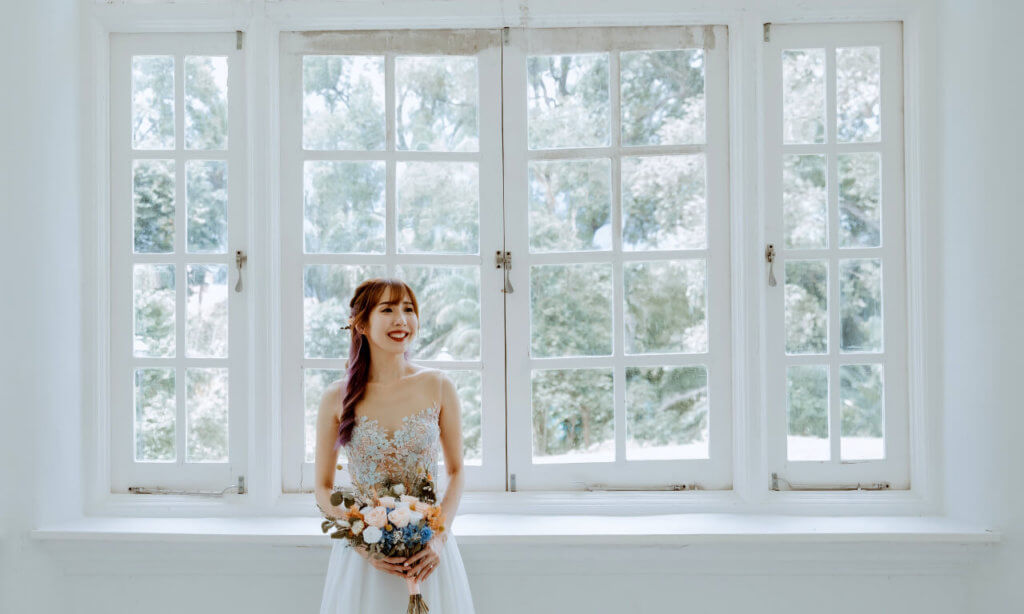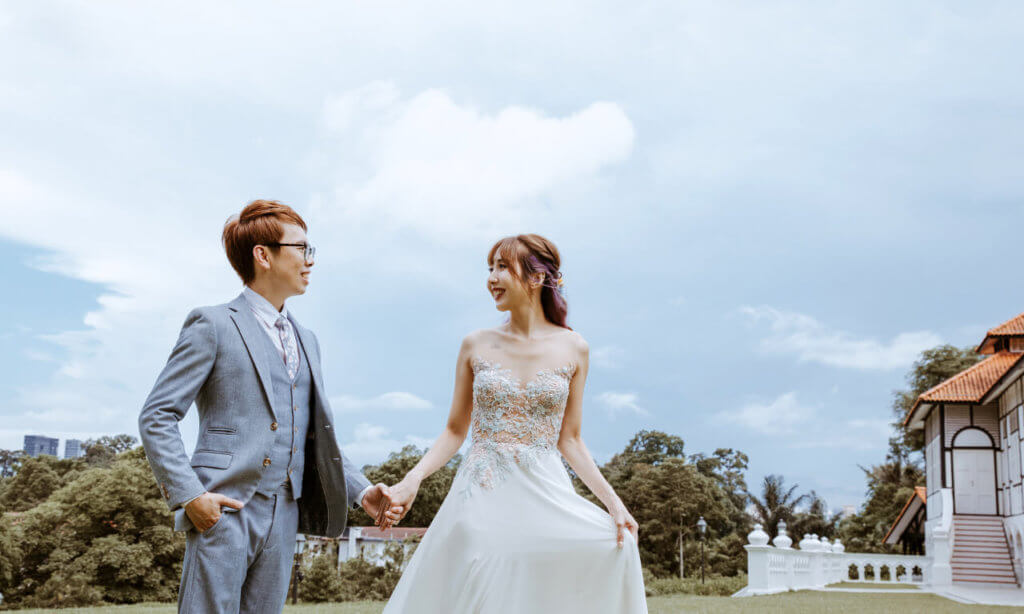 Afterwards, we headed to (yet another unknown location) a nearby resting zone to get changed into our final outfit. Thankfully it was the weekdays, there was virtually not a soul to be seen so we had the toilets to ourselves. Our next spot was at the Arwaa Mansion, apparently owned by Prince Jefri Bolkiah, a member of Brunei's royal family. I hope he doesn't mind us climbing up the hill outside his backyard.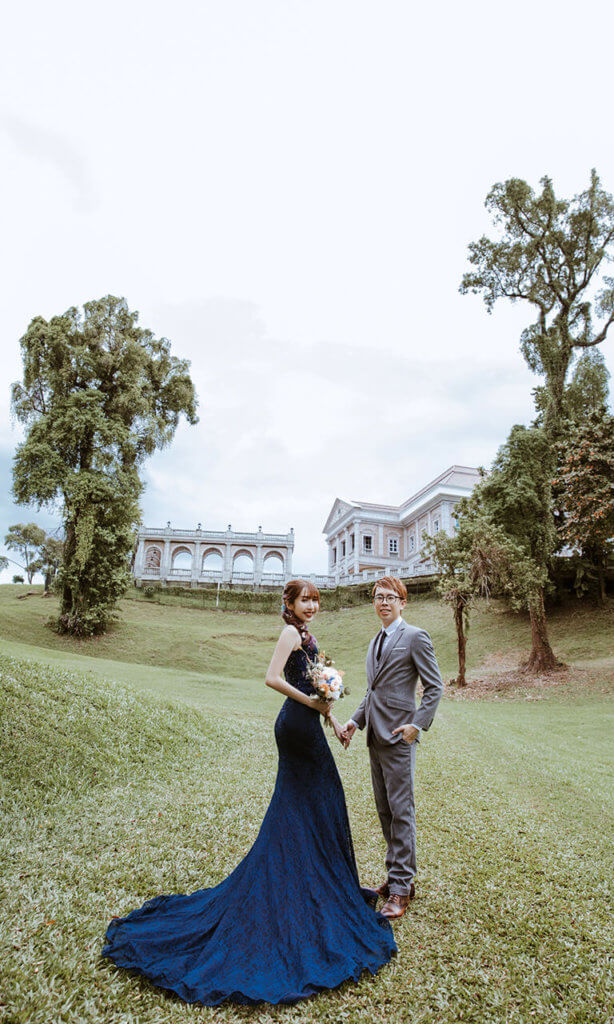 Our next and final location was yet another hidden gem amongst the gardens. Felt utterly like tourists in our own country, now that we were brought here by our Malaysian friend: Nicholas the photographer. This location is called the Nassim Gate. There were numerous unknown tree species that look a little out of this world. And many stone structures like the ones we were sitting on. Our butts hurt by the way, because the edges were quite sharp.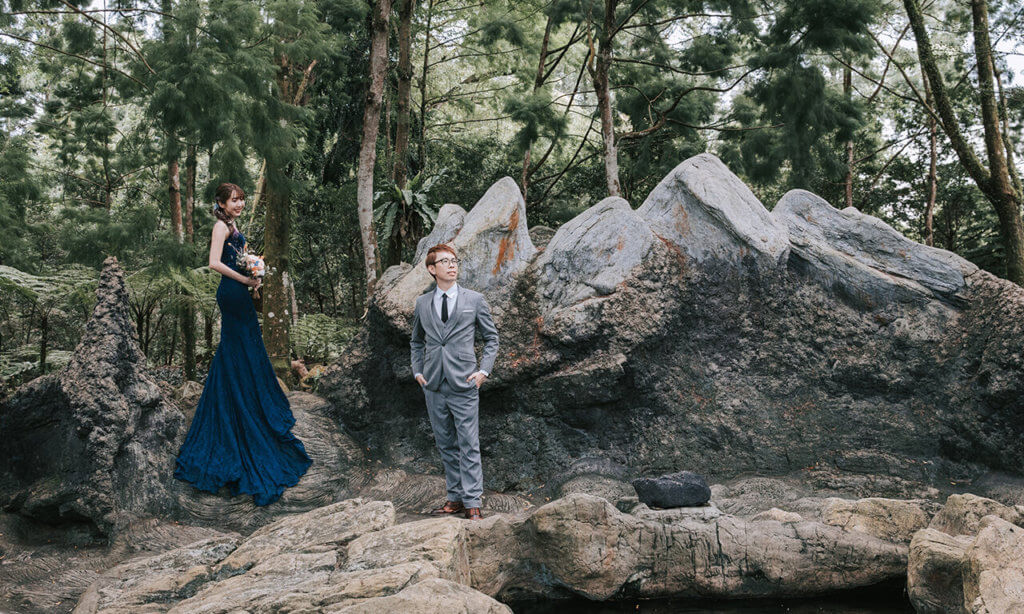 We've probably perspired out 2 buckets of sweat each. It was an awesome experience nonetheless, having to smile all day and also having to visit places we've never seen in Singapore. Thankfully the weather was great, the photos turned out well, and we had lots of fun!
Information About Digio Bridal
Address: 69 Tg Pagar Rd, Singapore 088490
Operating Hours: 1:00 p.m. to 9:00 p.m. daily
Website: https://www.digiobridal.com/