What We Needed Before The Solemnization Day
Today is the day we become officially married. Getting married in Singapore is a breeze, literally, thanks to the mighty Singapore Government who has created SingPass. Click here click there abit then we're done. Of course the first criteria to be met is to be at least 21 years of age. Luckily for us, we've recently met the age criteria. The rest of the info you can check it out here yourself from the official website of the Registry of Marriages Singapore.
A point to note was that our ceremony was held in the midst of Covid-19. Hence there was a limitation to the number of guests we could invite. Which was 10, including us. Meh. We even had to attend a special briefing prior to the actual day, which all they did was explain to us what we had to bring on the day itself. In fact it was so simple that all you need is your NRIC.
Come this very special day, we dressed up in our best formal clothing. Papa Lee came over to pick us up, and both families met at the Registry about 30 mins earlier. Minmin's best pals @icedtehkosong and @nicolekeiralee came over as well, as they'll be photographers for the day.
The Solemnization Process at the Registry of Marriages
The process was damn structured and efficient, to a point it felt like we're just sheep being herded through. We all had a limited time at the main podium of the Registry hall to take photos. Of course there's nothing really insta-worthy about this humongous heart shaped structure. But it's once in a lifetime yo, from generations to generations, every Singaporean couple will have this very "song" photo taken.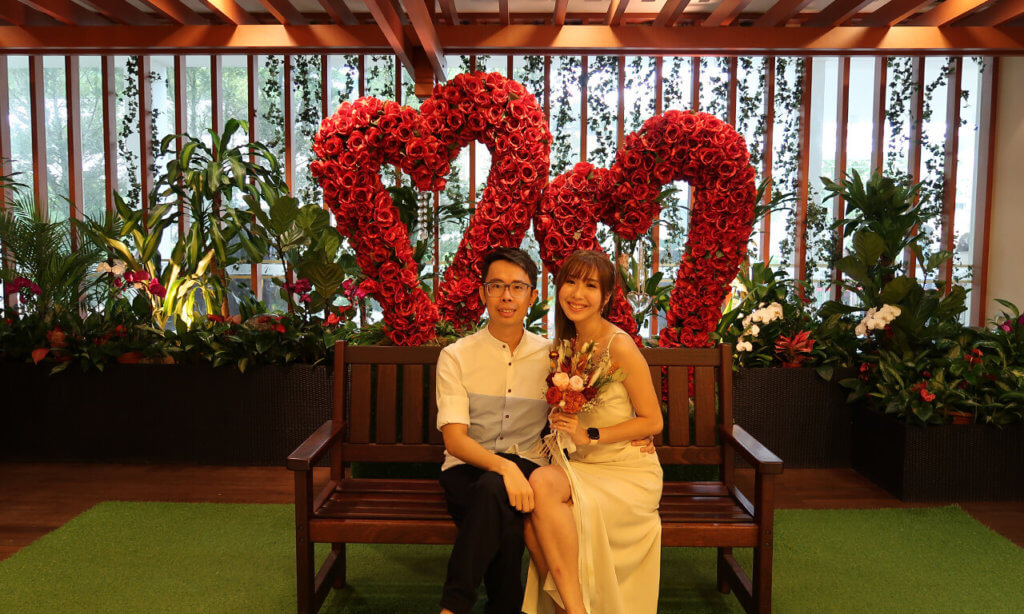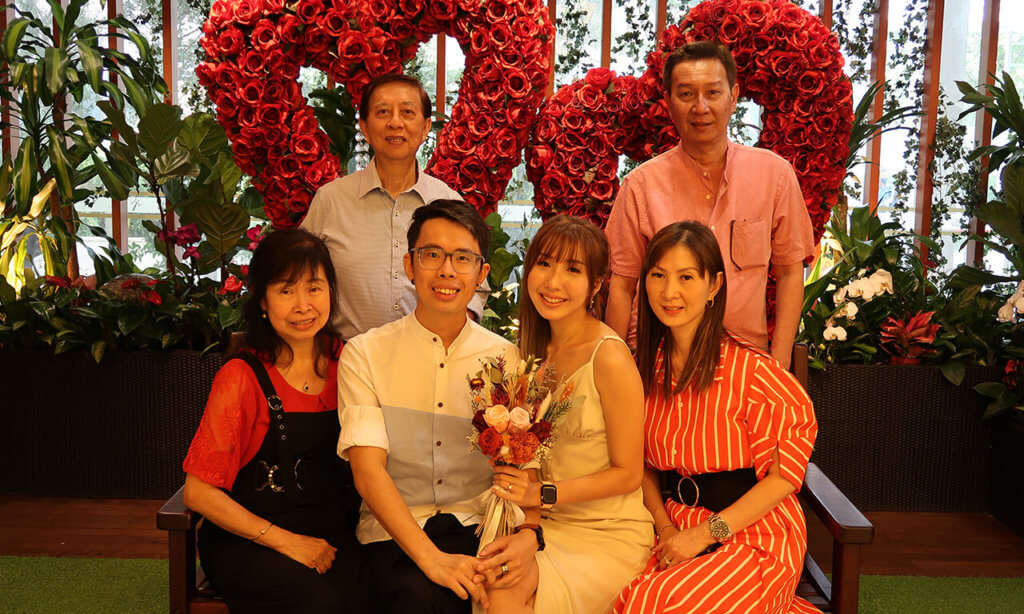 Roughly about 15 minutes later, we'll all enter the room. There, the solemnizer gave us all a briefing. She even asked us if we had our own vows, else we could use the templated ones. Clearly we used the templated ones. Everything was done in like 10 minutes. Then we got chased out of the room. Efficiency at its peak. Just so we don't cluster up and cause a jam down the line of couples waiting to solemnize.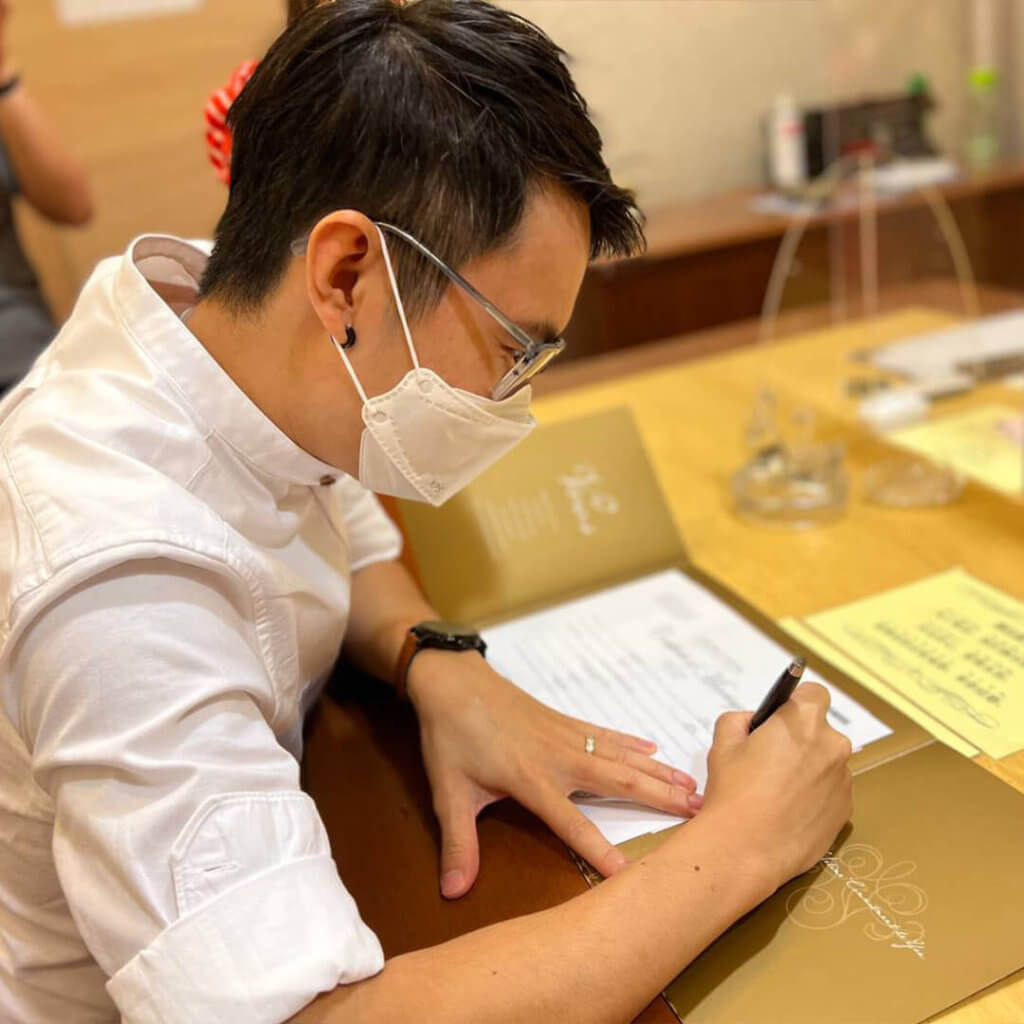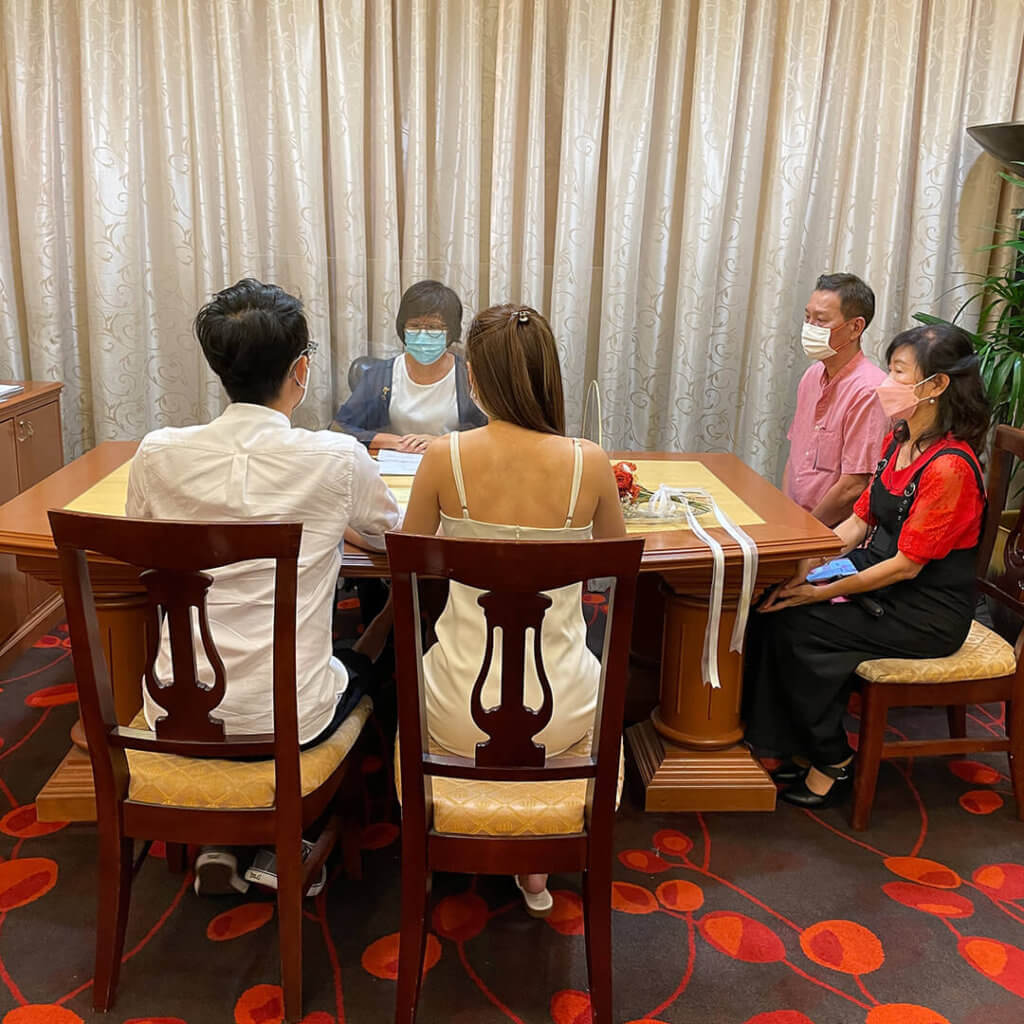 Thankfully the Registry of Marriages was situated at the beautiful Fort Canning Park. Paired with the perfect weather, both families could enjoy the stroll and photo taking sessions. Shoutout to the ladies for carrying our barang barang while we walked around the park taking random photos.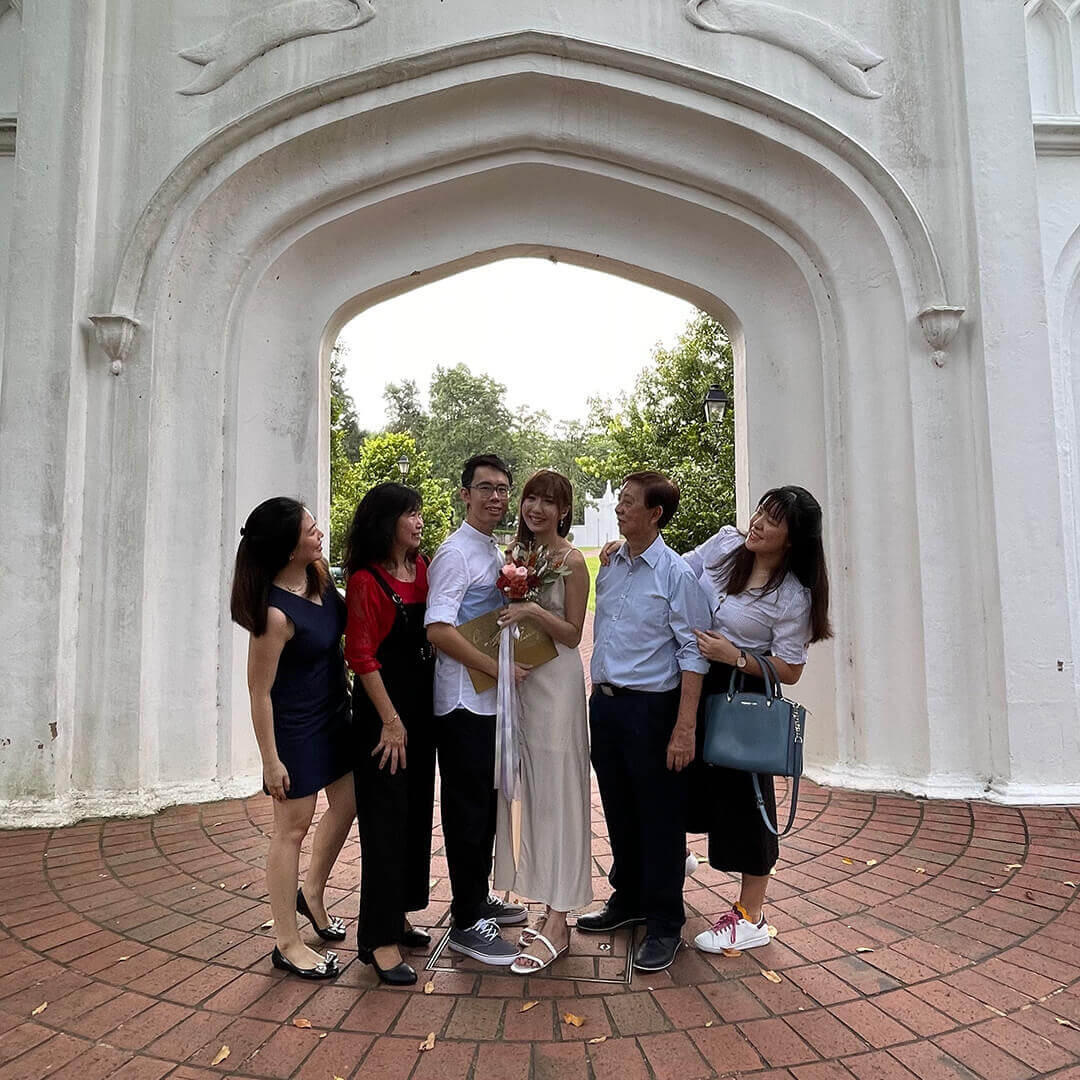 Phototaking Around The Park
Shortly later, both families' members headed back home. Hence we decided to explore the area further. I'm not sure how Minmin found out about the location within the premises called Sang Nila Utama Garden. Anyway it was a Javanese styled garden, she must have seen it somewhere on Instagram. There wasn't anyone here so we could take all the photos we wanted. We did our signature butt-hugging move. Beneath those smiles were sweaty backs and sticky arms. Luckily Minmin is only about 50kg.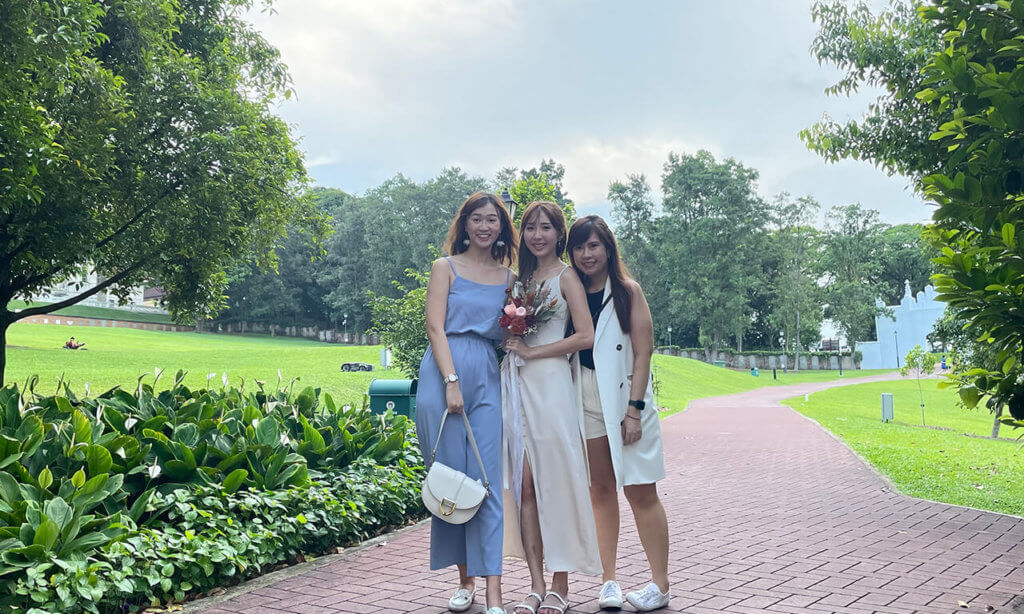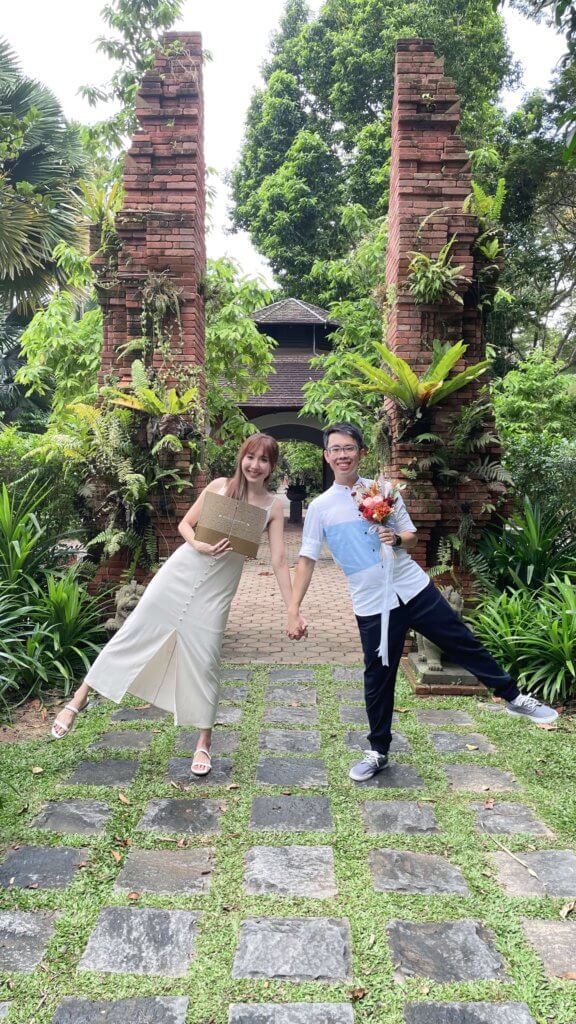 That night we brought the girls out for dinner. Treated them to a rewarding steamboat dinner at Happy Lamb Hotpot. We chanced upon that place a couple of months ago and it's competitively priced against the likes of Haidilao. For more info visit their website here: https://www.happylambhotpot.sg/.
Information About the Registry of Marriages
Address: 7 Canning Rise, Singapore 179869
Operating Hours: 8:30 a.m. to 5:00 p.m. Monday to Friday, 8:30 a.m. to 12:00 p.m. Saturday
Website: https://www.marriage.gov.sg/
Tips: Bring your most expensive Montblanc pen for more style points. Remember to bring your NRICs.