We're Leaving, on a Jet Plane
Always wanted to bring Minmin on a trip, faraway. After months of planning, shopping for jackets and figuring out how to tackle the Japanese subway systems, it is time. It's the first time Minmin is going to Japan, second timer for me. So damn excited about the trip, as I've only been to Tokyo, and not the Osaka area.
Honestly, I'm more excited about the in-flight food than anything else (at the moment). Check out the lobster bisque and the steak medallion! Yum!
Oh hello, Japan. Hello, Osaka.
And here we are, in the Land of the Rising Sun. The kiasu in me, tells us that we need to fasterly collect our tickets, and rush towards the platform in case we can't make it for the 10pm train. However there wasn't any need to rush, given how efficient the Japanese customs officers were.
Look! Our train ticket stubs. Don't understand a single word on it, but ya everything is a keepsake, for the next 12 days. The journey to downtown Osaka was quick, and we reached Nagahoribashi shortly. This is where we'd call home for the next few days. It was drizzling, but we are actually enjoying the walk in the chill (in Singapore if it were drizzling we'll be cursing badly).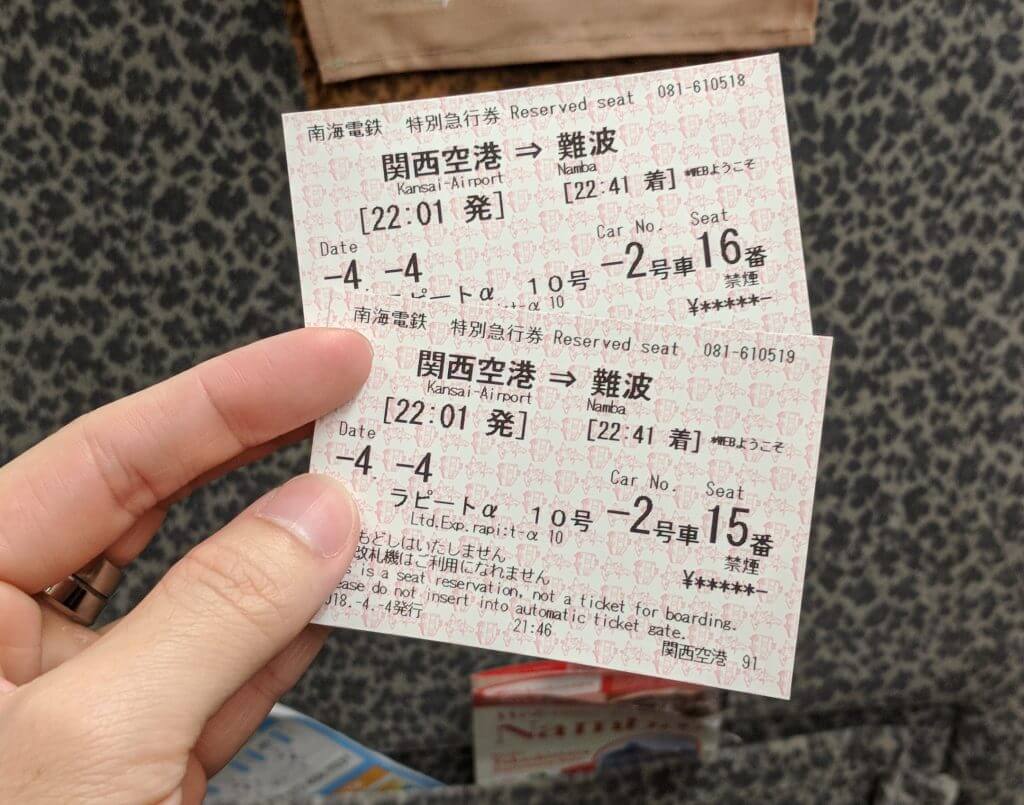 Ookini Ryokan is a good 10 mins walk from Nagahoribashi. There wasn't a receptionist to check us in. Instead we were given instructions how to enter the premises prior. Room was tiny as with all Japanese hotels, and pretty damn clean and neat (also as with all Japanese hotels). They really made the interior design very pleasant. These geniuses managed to make such a small living area feel so homely!
Bags down. And off we go to hunt for the nearest Family Mart, 7-Eleven or Lawson store. Some light bites for the night, before the adventure begins tomorrow.