Hello Taipei, the Capital of Taiwan
Rise and shine! Today we are heading northwards to Taipei, the capital of the country, and staying in the Ximending area. There's going to be a surprise for Minmin later, but for now, breakfast at the hotel. The food was average, home-cooked style, but well prepared with lots of love. We really loved the interior design of the dining area too. After breakfast we headed over to the waterfront opposite our hotel to enjoy the morning sea breeze. It was a slow morning today because our ride is in the afternoon and we got all the time to pack up.
From Hualien to Taipei, Ximending
We had an enjoyable stay at Tiffany Coast Inn. It is now time to head to Hualien Train Station. As usual, we were being kiasu and cabbed over much earlier than our departure time. Our tickets for the Taroko Express were already purchased online. It was going to be a long ride, and we got ourselves a bento box. Apparently it tasted as good as the bento we had in Shinjuku.
Once we reached Taipei Main Station, we went to buy our Taipei Easycard. That's the version of our EZ-Link transport card back in Singapore. There are really a lot of different designs to choose from, but sadly there's no Rilakkuma design for Minmin. I found one with the subway map printed on it. Convenient much!
We really love the outlook of Taipei Main Station. There's a Japanese feel to the entire station, because of the Japanese influence over Taiwan during its colonization. Even the underground mall feels the same as Tokyo and Nagoya, makes us feel so much at home like we're in Japan.
Our Rilakkuma Airbnb Apartment
Now time for my surprise for Minmin. We're staying in Taipei Ximending for the last leg of our trip, but she doesn't exactly know where. I contacted our Airbnb hosts, and we met at a real shady building. It seems to be a damn old building, with dodgy KTVs at the basement. Whatever. I dragged the hosts aside and told them I'm blindfolding Minmin because this is a surprise. They gladly played along too!
And voila! When she unfolded herself, she was so excited because the entire apartment was decorated with Rilakkuma designs. The apartment has a mezzanine deck, essentially for a group of 4, thus we could swap beds each night. She's a happy girl now, with all her beloved Rilakkuma plushies.
The Red House 西門紅樓
Just right behind our apartment, is the famous Taipei Ximending Red House Theater. It's one of those cultural and artsy-fartsy place, very much like our Esplanade. We tried to blend in and give a pretentious cultured look. But our Chinese failed us, can't understand a single thing in the gallery. And oh! We found the Eki stamp here. It is also the first one that we stamped imperfectly. We were saddened that our book is now tainted. Boo… Anyway what's important is that we've been here together, and we've got many more stamps to collect.
Taipei Ximending Shopping District
The shopping district was just minutes away from the Red House Theater. The stall selling fried chicken and mushrooms caught our attention, and the queue was relatively short we we gave it a shot. It was called J&G Fried Chicken, and the dude manning the stall was just singing one single phrase from this song. The way he sings "你有没有爱上我" is so stupidly annoying yet funny at the same time. And that has become our tagline for the rest of the trip.
The entire area is huge, and bustling with activity. If you are a shopaholic, Ximending is the place for you. Or if you are a foodie like us, it works too. It is possible we got lost and walked several repeated streets, because they all look the same. Equally crowded that is. We randomly chanced upon the Tianhou Temple, one of Taipei's many temples dedicated to the Heavenly Queen (天后). Not nice, Kyoto nicer.
We got thirsty and decided to try something funky, instead of the usual bubble tea. In a random alley, we found a coffee joint, and one flavor caught my eye. Pineapple. Pineapple flavored coffee. That's like the second weirdest thing ever, the most weird being Minmin. There are actual pineapple cubes in the coffee. What…? Oh boy the drink sucks.
Taipei Ximending Ay Chung Rice Noodles 阿宗麵線!
What's Taiwan without 阿宗麵線? Taiwan is well known for one of their local dishes meesua. It is essentially vermicelli soup in a unusually thick broth, and comes with oysters and other seasoning. Don't be fooled by the long queue at the stall. You cannot imagine the efficiency in handling the crowd. These guys mean business. If you've not tried this dish before, go for it. A small bowl will do, save your tummy for the rest of the delicacies you may encounter.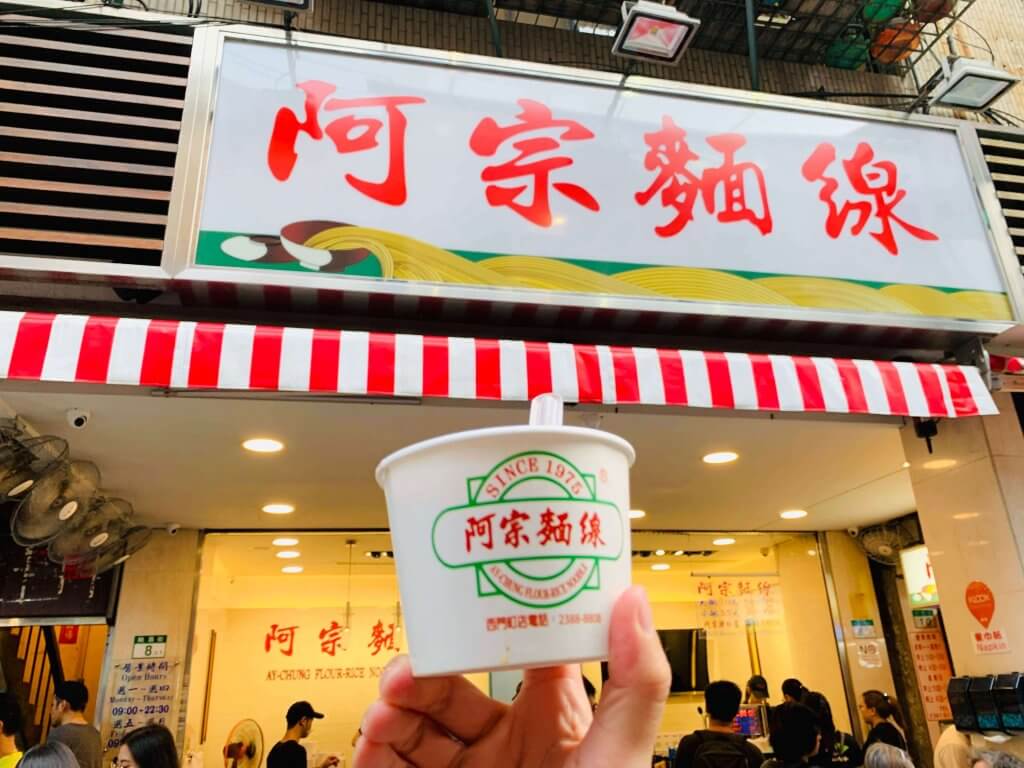 Teppanyaki at Chou Chao Tzu (周照子)
One of the star buys of the trip was a pouch that perfectly fitted our Eki stamp book. Our expensive book from Nagoya is now well protected! We started to get tired after roaming the streets and thought we'd settle on a nearby teppanyaki shop. At first we were excited as we haven't had teppanyaki elsewhere before. Turns out that the food was pretty normal, and it felt more Chinese than Taiwanese/Japanese. Not our kind of food.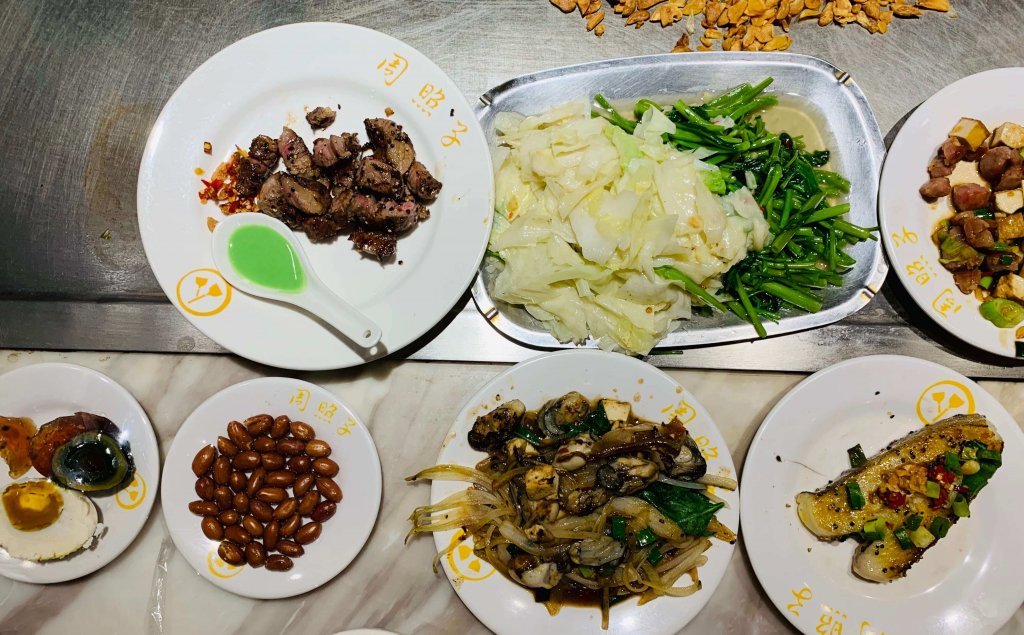 We had to head home early today because tomorrow we'll be going for our motorcycle tour! That's like the highlight of the trip, first time doing such an activity.