Osaka, Hello.
Goodbye to the land of beef. Hello again Osaka, we are back! We were given a different room this time round, actually just right beside the original room. Have to say, the Japanese are the neatest. Our luggage were placed orderly in the room, futons and all setup neatly, spick and span. Actually today's highlight will be our lunch at Kani Doraku Dotombori. Not the room. Not anything else in particular.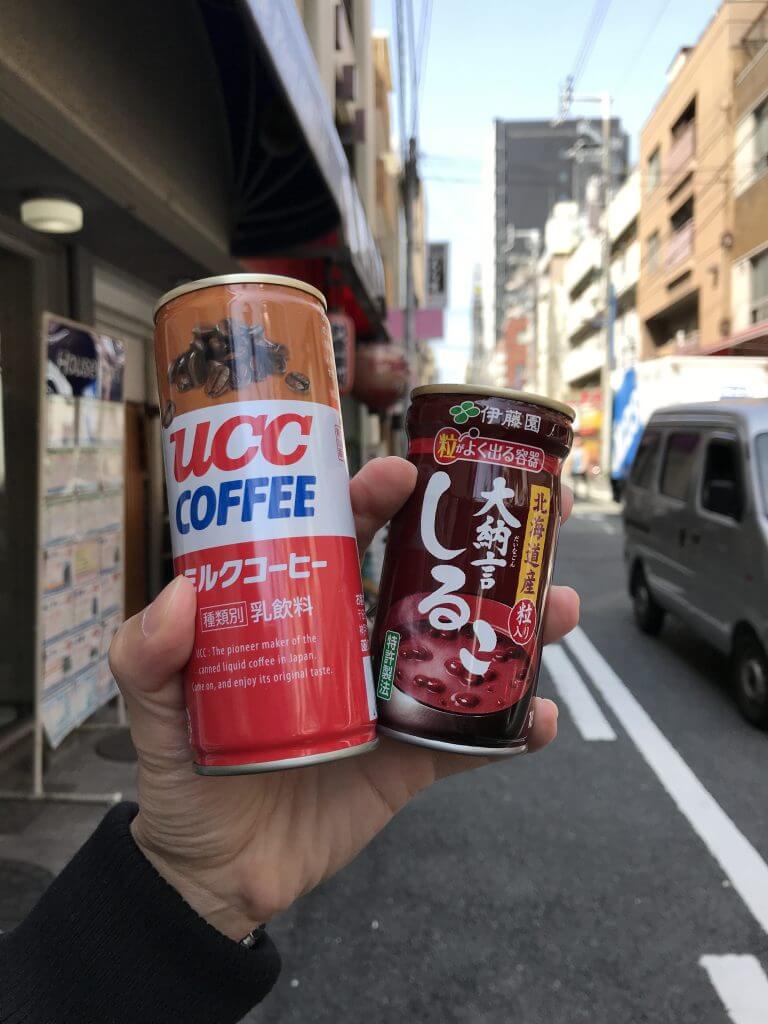 Lunch at Kani Doraku Dotombori Honten
Bags down and time for our long awaited meal. Snow crab! In the first half of our trip we tried visiting this restaurant. But it was full house during dinner time. Our kiasu spirit tells us that we need to be here at opening hour. No regrets. We highly recommended this place. Doesn't have to be the Dotombori Hoten, just about any branch will do.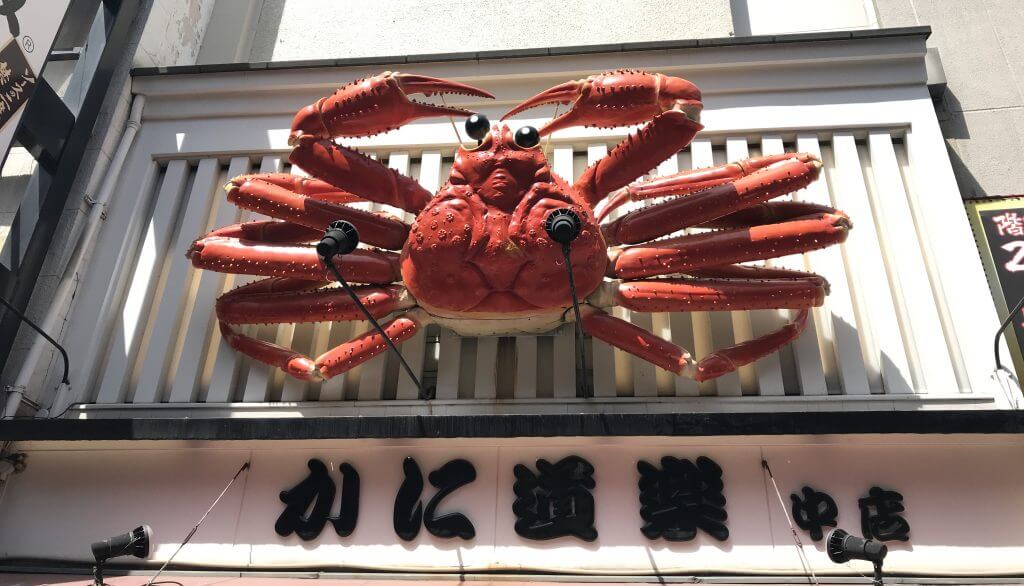 Luckily, the store manager managed to get us one of the last few available tables. That is an important point to note because otherwise we'd have to wait up for more than an hour. So exciting, because we've always wanted to try this cuisine.
An Experience Never Before at Kani Doraku Dotombori Honten
There's a lot of food for two. A lot of crab (duh). It was a Kaiseki stlye, traditional multi-course meal. Kaisekis generally include appetizers, sashimi, fried, grilled, steamed and boiled dishes. In this case, snow crab that can be cooked in every method thinkable.
I think we must be the weirdest folks in the whole of Osaka right now. It was a 9 course menu, and they expect us to consume our food while the rest are being served slowly. But, tourists being tourists doing touristy things, how can we give up the opportunity to take a photo with all dishes the together? So waited. And waited. And guess what, one of the dish dried up. Had to ask the server for help, what a paiseh moment for us.
Our yummy lunch

The man is happy!
Pretty hyped up when every dish arrived. At the same time we also couldn't figure out where to start. There were just too many food items, in fact we forgot the sequence in which they were served. Although each portion was small, it took us about 90 mins to finish up all the food. For the most part, we were digging out the flesh from their shells.
The last item was ice-cream. As much as I want to stop eating ice-cream, I can't. Matcha ice-cream, who would say no to this marvelous looking fella? I too, am beginning to worry about the weighing scale when we get back.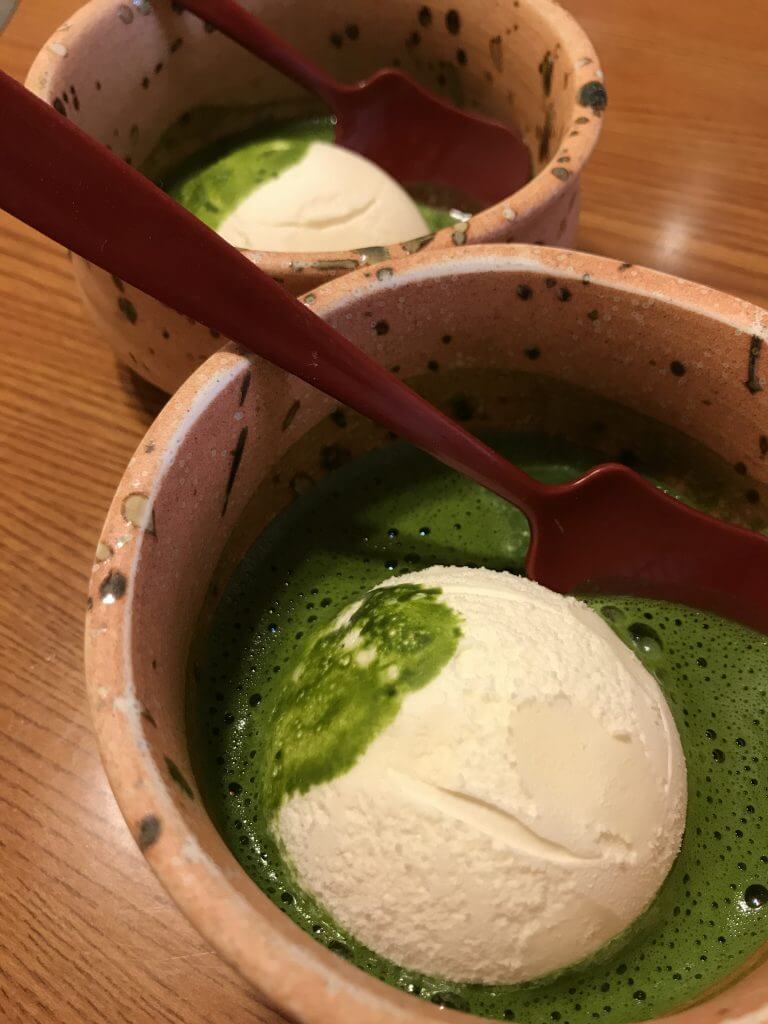 Lucky Owl Cafe
There are countless owl cafes in Osaka. So we picked the one closest to Dotombori, Lucky Owl Cafe. How nice to be the only ones in the cafe though. Some of the owls were tied up on perches, while some of the owls were free in an enclosed room. I love the ones that were free roaming in that room, can't say much for Minmin. Not sure why she was afraid of such cute birds.
We got to learn from the storekeeper that not all owls sleep in the day. Then again, it seems like our primary school teachers were wrong about owls being nocturnal. You determine this trait from their eye color – orange or black.
Most of the owls were friendly. Except the cool looking one with orange eyes. I tried petting it, but it gave off some growling sounds when I got near. For the fact that I would not like to end up with 9 fingers, I kept my distance.
Oh and in all randomness, this store had a cute little hedgehog! We're not sure if it was a tiny baby, or if all hedgehogs are so tiny. The only hedgehog I've ever seen was blue – Sonic the Hedgehog.
So cute!

Why you do this to me

He can always handle them well
Osaka's "New World", Shinsekai
The next area we are exploring is Shinsekai. I've read that this used to be an amusement park ages ago. The neighbourhood was left neglected for years after the war. Mixed feelings about this place; supposedly touristy yet touted as one of the more seedy places of Osaka. Basically we just walk around to see what's there and most importantly look for dinner.
What's Japan without sushi? There was a food street around the corner, with stalls selling sushi. Most had Japanese menus, and some were ridiculously and suspiciously low-priced. After a few rounds of exploration we decided to walk into the one without any queue.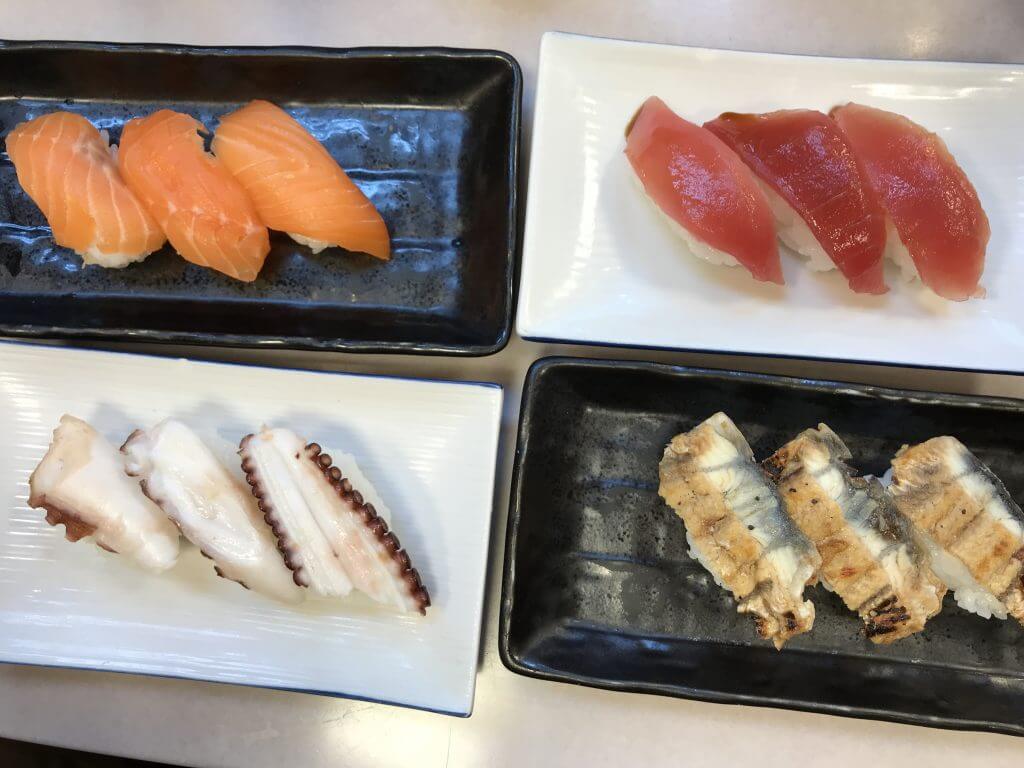 Some drunk-ass dude beside us spoiled the entire mood. He was rowdy, reeked of alcohol and tried to "offer" us some burnt peas. To be honest the shop didn't feel as welcoming at all. For our own safety, I'd say we better GTFO because I read that Shinsekai is home to numerous hobos.
The 12 pieces of sushi were not very satisfying nor pleasant. So we decided to hunt for more food. Random pit-stop at a gyoza stall. And on the way back we popped by Lawson. Why up till day 10 then I introduced the Lawson popcorn chicken to Minmin. Seriously? One of the hottest selling item from Lawson!
Doesn't look nice but taste good

So in love with this!

The best cup noodles
Not to mention we bought the Nissin Cheese Curry cup noodles. After blowing our budget once again on Kani Doraku, we can only end the day with low-cost sushi and cup noodles.