Snowmobiling in Niseko
Anyone that's visiting Hokkaido would have known about Niseko and its famous powder snow. For most, skiing or snowboarding is their primary objective. For us pure beginners, skiing for days in row would be extremely tiring. So an alternative activity we considered in Niseko was snowmobiling. According to the official Niseko tourism site, there are only a handful of places that offer this activity. Our hosts from Negula recommended White Isle, which was situated at Kutchan, around half an hour's drive from our accommodation. Fortunately for us, we had a car so transportation within Niseko was much more convenient.
White Isle Snowmobiling Niseko
After a calorie inducing lunch at Yugokorotei, we made our way towards White Isle. It was roughly 30 mins according to Google, but being a first-time driver on winter roads, it took us a little longer. Also, it was after lunch so everything seemed to move slower than usual.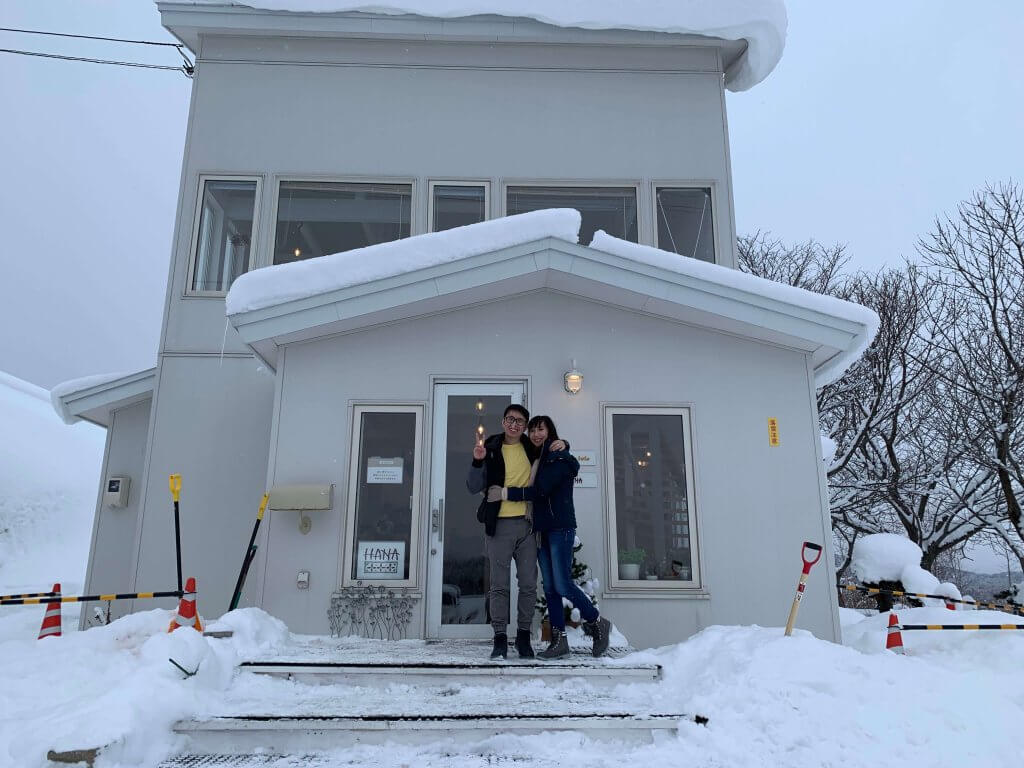 We arrived at 1:00 p.m. which was about just in time for the cohort that departs at 1:30 p.m. We signed up for the 60-A route, which is an hour of guided tour into the open fields. Sounds super exciting, but please do note that you have to be in proper ski attire to be able to ride. Conveniently, they do provide equipment rental in the shop. We spent a good 20 mins picking our gear, but the awkward combination of colors turned us into fashion disasters.
Into the Open Snowfields
And off we go into the fields of white. Presumably this is where the shop had inspiration for its name. I rode the snowmobile while Minmin was the pillion passenger in charge of the selfie-stick. We were the last in the single file of snowmobiles, and so we could really take our time to ride.
Honestly we didn't know where we were headed, we just followed the group deep into the forested trails. We weren't accustomed to the cold yet, my eyes were teary, our noses runny, and fingers about to turn stiff. Yet it was such an exhilarating experience.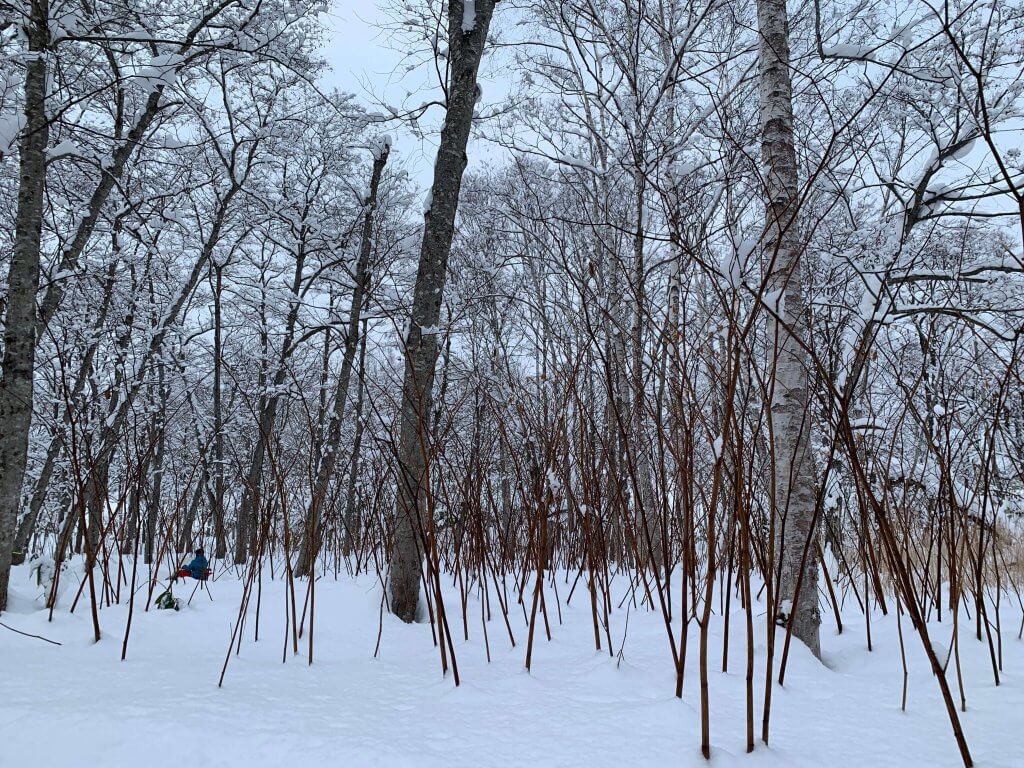 Before we knew it, we reached our destination somewhere of higher altitude. Our guides offered us some hot Milo, and offered to help each one of us take photos. We were given around 20 mins to fool around in the snow. It was the first time in our lives that we actually stepped into such fluffy snow. And the snow was literally knee-high.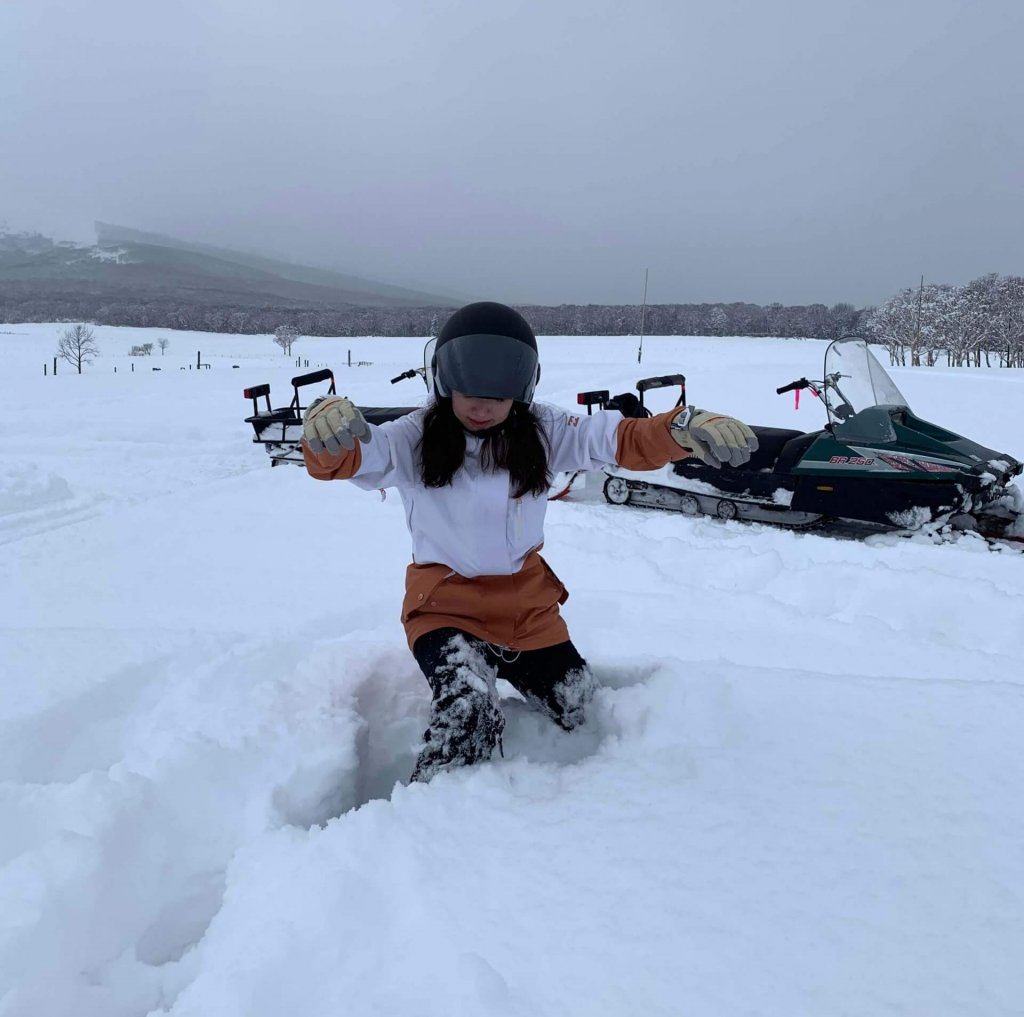 An hour passed really quickly, and soon we were back at the shop. We returned our gear, got changed into our clothes and thanked the owners and our guides for the wonderful experience. It was a considerably pricey activity, but unique and awesome. Someday, we'll be back again.
Getting to White Isle Niseko
Costs: ¥18,000 for an hour (dual adult riders)
Equipment Rental: ¥2,500 per person (full set includes jacket, pants, boots and gloves)
Address: 431-3 Asahi, Kutchan-cho Abuta-gun, Hokkaido 044-0083
Operating Hours: 9:00 a.m. to 5:00 p.m. daily