Goodbye Phuket, You'll Be Missed
Down to our last breakfast in Little Nyonya Hotel. Which also meant we need to go back to our own sunny island. Not very happy about it, but bittersweet, as this trip is a successful one. Goodbye Phuket.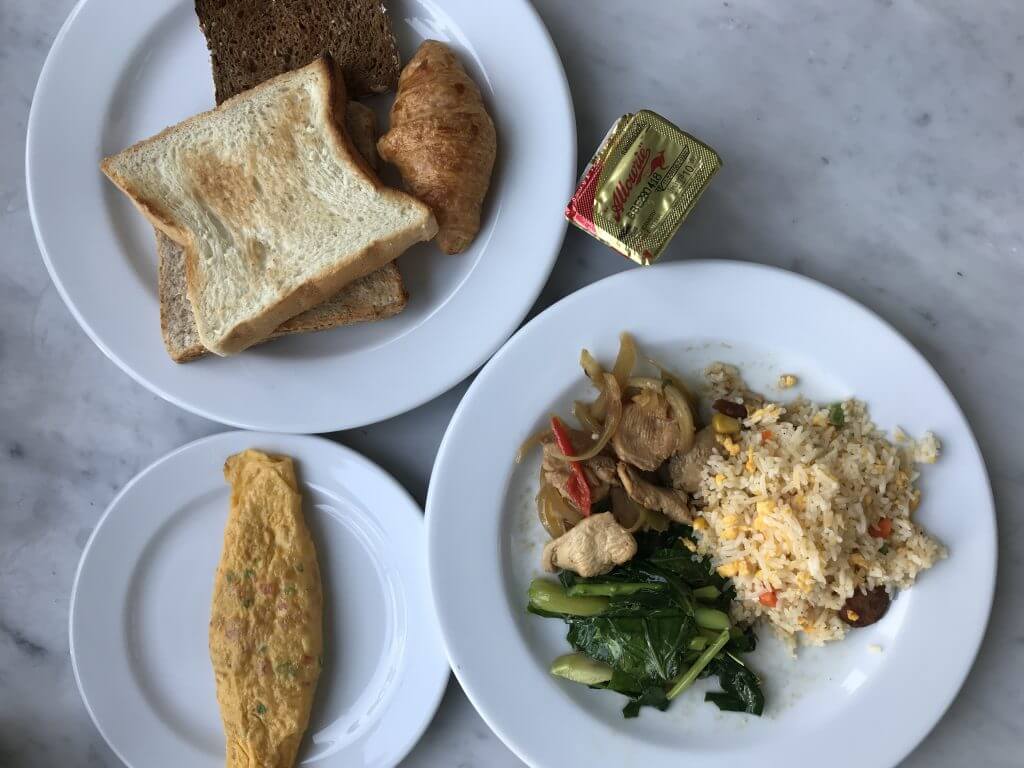 Checkout at around 12.30 PM. We had until 5 PM to spare, therefore let's make use of the pool while we're still here. Receptionists were nice, they looked after our luggage while we're at it. Swimming, suntanning, chilling at the poolside. However though we've got to use the public toilet. But that's fine because it was very clean.
The weirder of the two.

The less weird.

#MinAndLiang

Emo Minmin is emo.
Lunch At the Nearby IMS Chicken
We couldn't travel far for lunch, so we Googled for eateries nearby hotel. Some were closed for the day. Some were closed for good. Finally found one. Seemed to be the only choice within the vicinity. Korean style fried chicken, and we must have been their only customer for the day. They gave us a complimentary dish of sushi. Thank you though.
Hit Song for This Trip
This song, for some reason was a great hit over here. Almost every other tuk-tuk driver was blaring this song out loud. And almost every other pub we walked past had this song on loop. Admittedly, it is very catchy. We like.
In conclusion, we've turned a little tanned. We've visited some temples and became relatively blessed. We've experienced the tuk-tuks, and thrilling 3-man scooter rides. Ate tons of seafood, so much that we've got to turn vegetarian for the next whole month. Also had lots of authentic Thai food, needless to say, gaining fats in the process. Goodbye Phuket.
Our First Of Many More Trips Together.
#MinAndLiang – The tiny adventures of Minmin & Liangliang