From Osaka, to Kyoto
Experience has taught me that hotels in Japan can and will look after your luggage while you travel to other regions. Provided you come back for another stay that is! We left our luggage back at Ookini, and only took a backpack with enough clothes for the next 5 days. Kyoto, here we go!
While waiting for our train to arrive, breakfast time; no prizes for guessing what we ate. I think no matter how many days we eat it, we will still love it.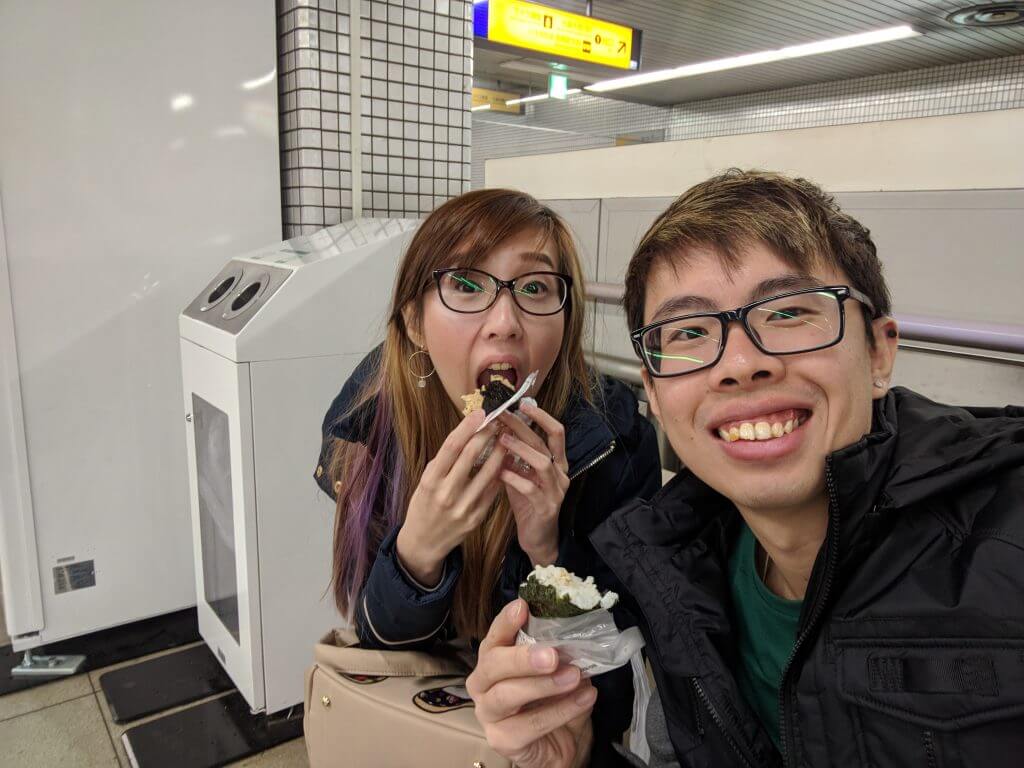 Ah, Kyoto, the former capital of Japan. It is said this city is home to 1600 temples. I immediately felt holier after stepping out of the train station. Indeed, it is a very different place from Osaka. The streets are a pretty sight; in fact every turn at every corner is picturesque.
Hurried down to our Ryokan to dump our bags. We were told to address the lady boss as Okami. In traditional Japanese inns, the Okami is the chief female manager, and in this case the owner of the house. Okami-san was a warm and hospitable lady, we couldn't interact much for now because she had errands to run. So we made our way out for our adventure.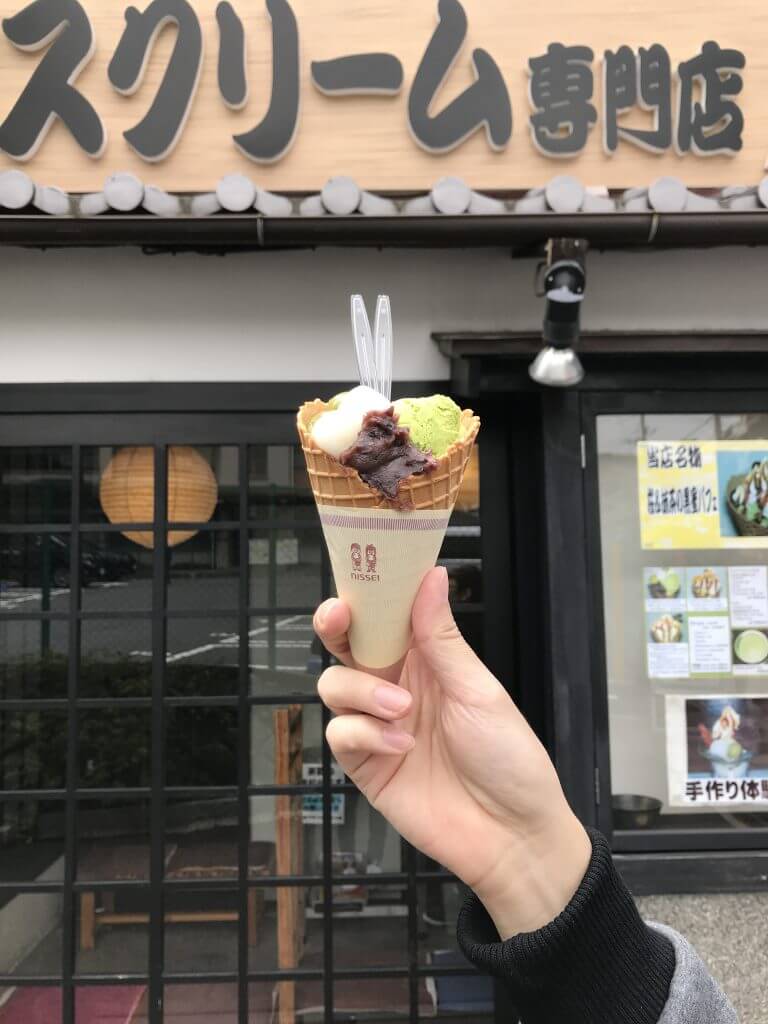 Kyoto, Its Very Own Nijō Castle
The first thing we noticed is the lack of subway stations. Osaka is a subway haven, whereas in Kyoto, travelling by bus is the preferred option. The single-day passes make it worthwhile so long as you take more than 3 rides a day. While the bus network is comprehensive enough, it doesn't help when everything is in Japanese. We were semi-lost but still found our way to the Castle.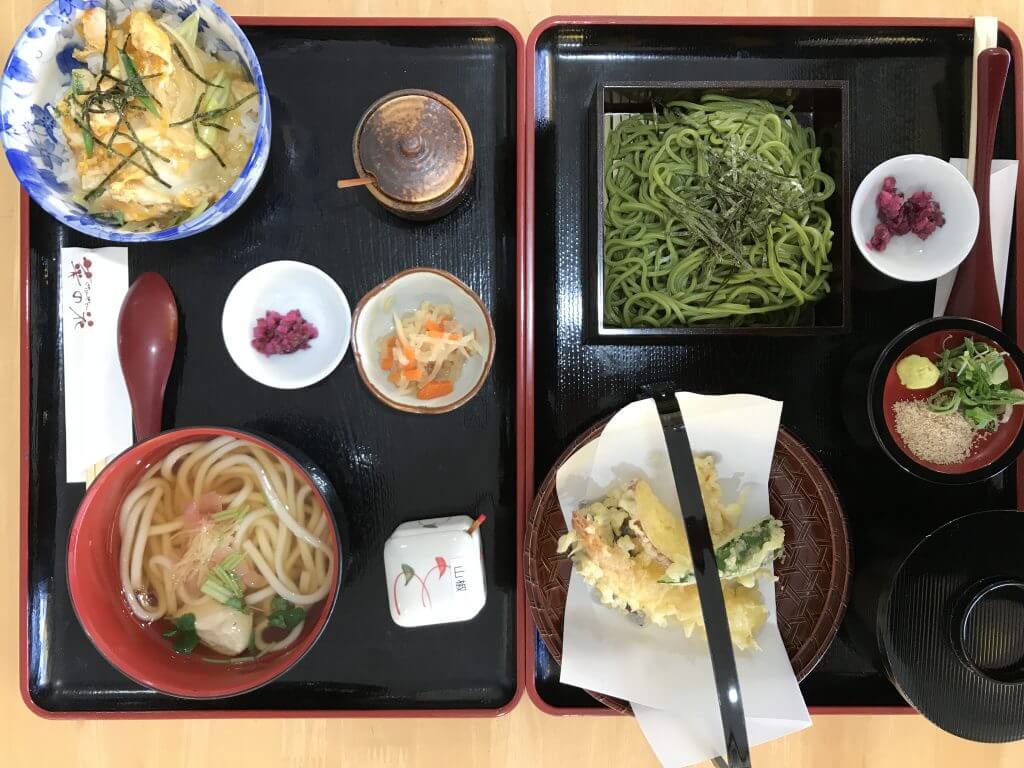 Nijo Castle, here we go! We've learnt to accept the fact that as tourists, we're gonna go to touristy places, and touristy places are gonna be filled with tourists (you don't say?) The structure of this castle is different from those we've been to. In fact, it looks more Chinese than Japanese. It is, however, still a marvel.
Kamuro-An, Our Beautiful Lodge
We headed back to the Ryokan afterwards. Curious to know what it looks like, as this is the first time we are staying at a traditional inn. For those unaware, a Ryokan is basically a Japanese style lodging – you sleep in futons on the tatami flooring. Okami-san was so excited when she welcomed us. She brought us around her humble household, showed us to the room, and even prepared a welcome drink for us. Also explained to us the culture that we'd be required to adhere to, like how we should place our shoes at the doorstep! It was really different, and we're loving it!
Pontocho Alley
Decided to go over to the Pontocho Alley to see what we can find there. Food that is. They say Kyoto has the highest concentration of Geishas. And they are elusive beings. And we were so lucky to have spotted one while looking for dinner.
This place though, beautiful alleys of restaurants, but very expensive. Really not economical for our wallets, likelihood of us not knowing what we're eating is rather high. Walked a few rounds just to find dinner place. Just as we were about to give up and go to Family Mart to get some cup noodles, we found a place! Super tasty treat to end the night!