Patong Beach
We're going to the zoo, zoo, zoo, how about you, you, you? Just kidding we're going to Patong Beach today! There is no reason not to go to the beach when in Phuket. Rise and shine, as early as we could and had breakfast at our resort. I must admit the food was not bad, buffet style, which meant we get to have a variety of everything.
Our breakfast

Self made Salad

Mr Lee without specs~ Seldom get to see this
Caught the shuttle bus from our resort to the beach. Felt like we hired a private bus because we're the only passengers. It was quite comical to see the security guard lift up the car-park gantry barrier. Not sure if it was faulty, or they just didn't have the technology. We feel bad for laughing.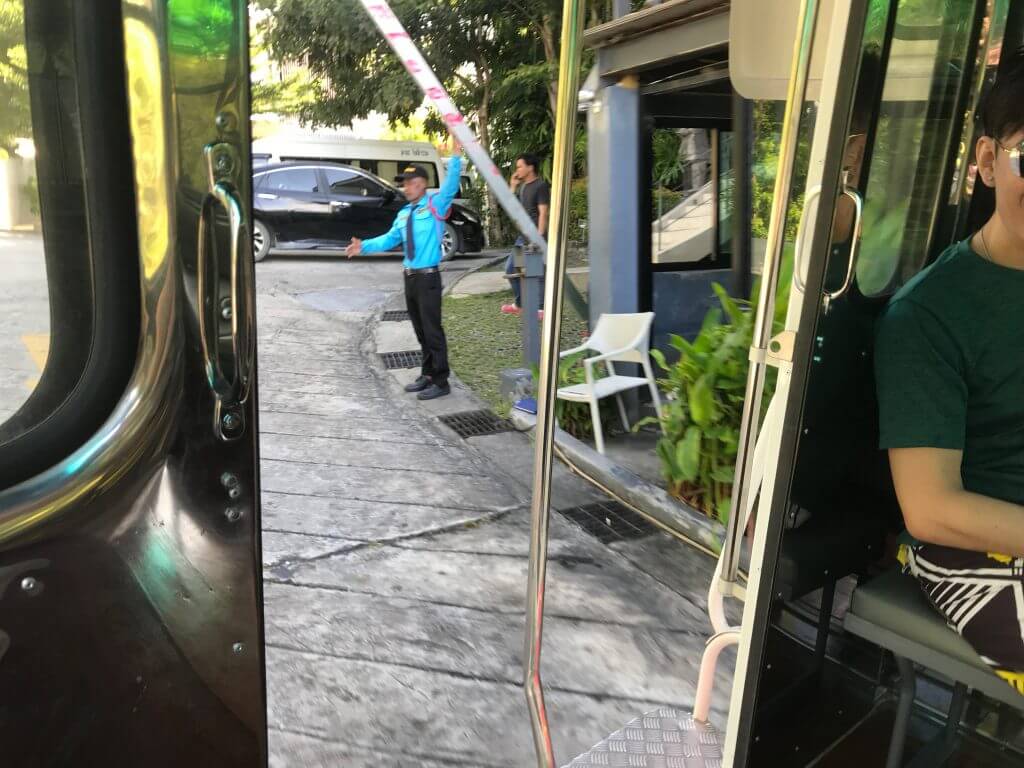 Bright, Windy Morning by the Sea
Even though it was sunny, it was also very windy. And for some unknown reason, the water was extremely cold. We initially wanted to jump right into the water, but right after our toes felt the coldness of the sea, we changed our minds. Minmin decided to just sit there and take care of the belongings, while I went to dip myself and soak up the sun.

Me most of the time

That's the furthest I can go

Act brave but deep down feeling cold
We tried applying tanning cream to see if we could get ourselves a little bronzed. But alas, after 2 hours or so, it felt like the sun didn't do nuts to our skin. In fact we were feeling more cold than hot. Weird.
Went to get ourselves washed up and explored the nearby area for food! While doing so, we chanced upon some sellers touting their day tours to the nearby tourist attractions. It was an impromptu decision, but a low risk one nonetheless, and we booked ourselves a day trip for tomorrow.
Back to the food topic, we found another Thai stall (you don't say) which looked pretty legit. Moreover, it didn't look like the place was all out to fleece tourists. Lunch was pineapple rice, Phad Thai and a cup of Thai iced tea. Satisfied indeed!
Who you looking at dude

Tired + hungry

Nomz nomz!
A little off topic, but sometimes I wonder how they get their supply of pineapple "bowls". You see, every serving of pineapple rice has a "bowl", so what'd they do with the pineapple itself? Either they had a shit ton of pineapple in the kitchen, or they reuse the bowls. I would like to think they did not reuse the bowls.
Time-out, Back at the Resort
We figured we should head back to utilize our resort's facilities. Let's not waste what we've already paid for right? Hailed a tuk-tuk back to our resort because that seemed to be the only way back. The shuttle bus timings weren't exactly favorable right now. Also for some reason, the tuk-tuk fare was damn expensive. Nearly 12 SGD for a 10 min ride back to the resort. Non-negotiable as well. I suppose this is the market rate here ya.
And guess what, we actually didn't dip in the pool. In fact, it was even more windy at our balcony than it was at the beach. Give up, we decided to shower and snuggle up in bed. Catch some sleep before we head out tonight for more fun.

Patong Night Market
It seems like we're destined to waste a lot of money on tuk-tuk rides to and fro our resort. We had a hard time looking for Patong Night Market; these 3 words are so generic that we couldn't find any accurate description of directions on Google Maps. We made it after walking several redundant rounds around the area.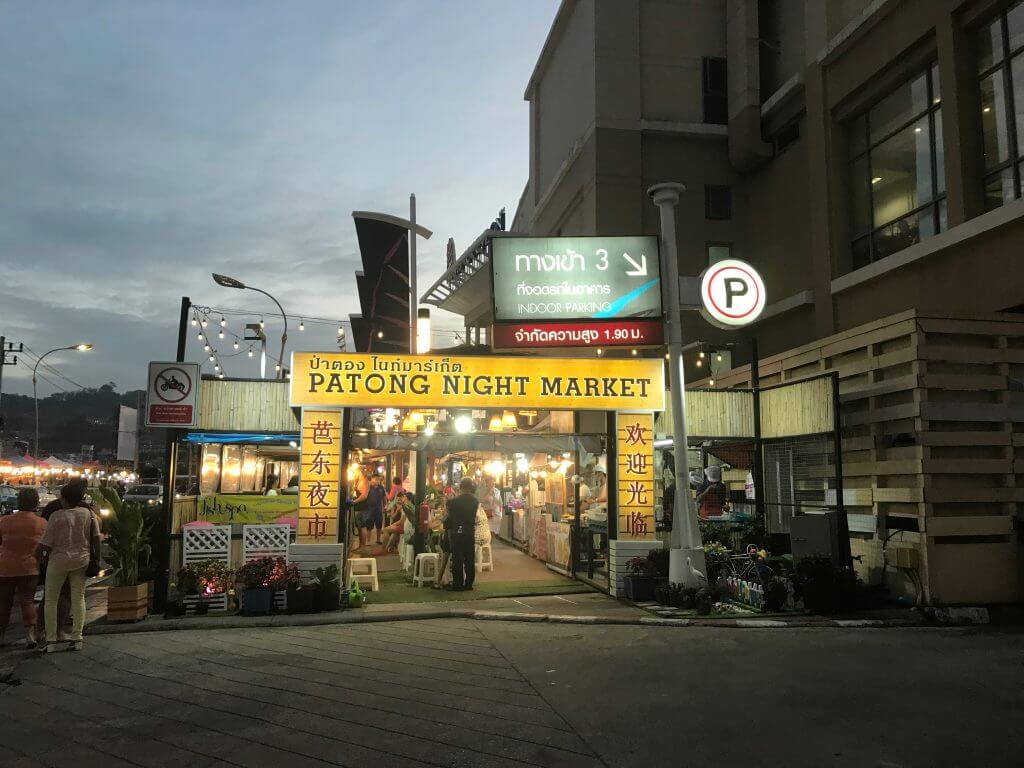 The place was bustling with activity. And quite a handful of seafood stalls, obviously because we're just by the sea. These owners persistently pester you to buy their loot. At first we pretended that we couldn't understand their language. But after they spoke in Chinese, English, Korean, Japanese and half a dozen other languages, we realized we can't evade anymore. We just went with the stall owner that looked as handsome as myself.
The seafood was reasonable priced, about 15 SGD for some clams, sotong & prawns. We scoured the area to see what else we could find. Meat skewers, buy! Sausages buy! Crocodile meat (what the…), buy also! And, top it off with legitimate coconut ice cream!
A fruitful day, and an amazing yet sinful night at the night market. Day 2 concludes with a relaxing evening in our room, getting ready for our tour tomorrow!